The Annual Fall Sturgeon Bay Open Bass Tournament was another huge success.  There was a lot of money raised for the local groups that Pamp's Marine supports.  The fish did their part as well and bit like sharks.  Anglers reported catching numerous limits during the day with some teams culling up to fifteen to twenty times during the day.  As normal with the Northern bodies of water, the brown fish dominated the weigh-in.
Adam Neu and Grant Ehlenfeldt topped the stacked field of anglers and brought 26-12 pounds to the scales, to take home the win and the Fall event "Bragging Rights".  Just behind them in second place was Jake Becker and Tyler Meuller with a 25-02 sack.  Jimmy Doering and Dylan Jennerjohn hammered 24-15 to finish third.  Sid Johnson and Griffin Cole took fourth place with a nice 23-05 limit of brown fish.  Rounding out the top five was Steven Nooyen and Neil Vandervest with an even 23 pounds.  The Big Bass of the day went to the winners when they weighed a 5-14 lunker smallmouth.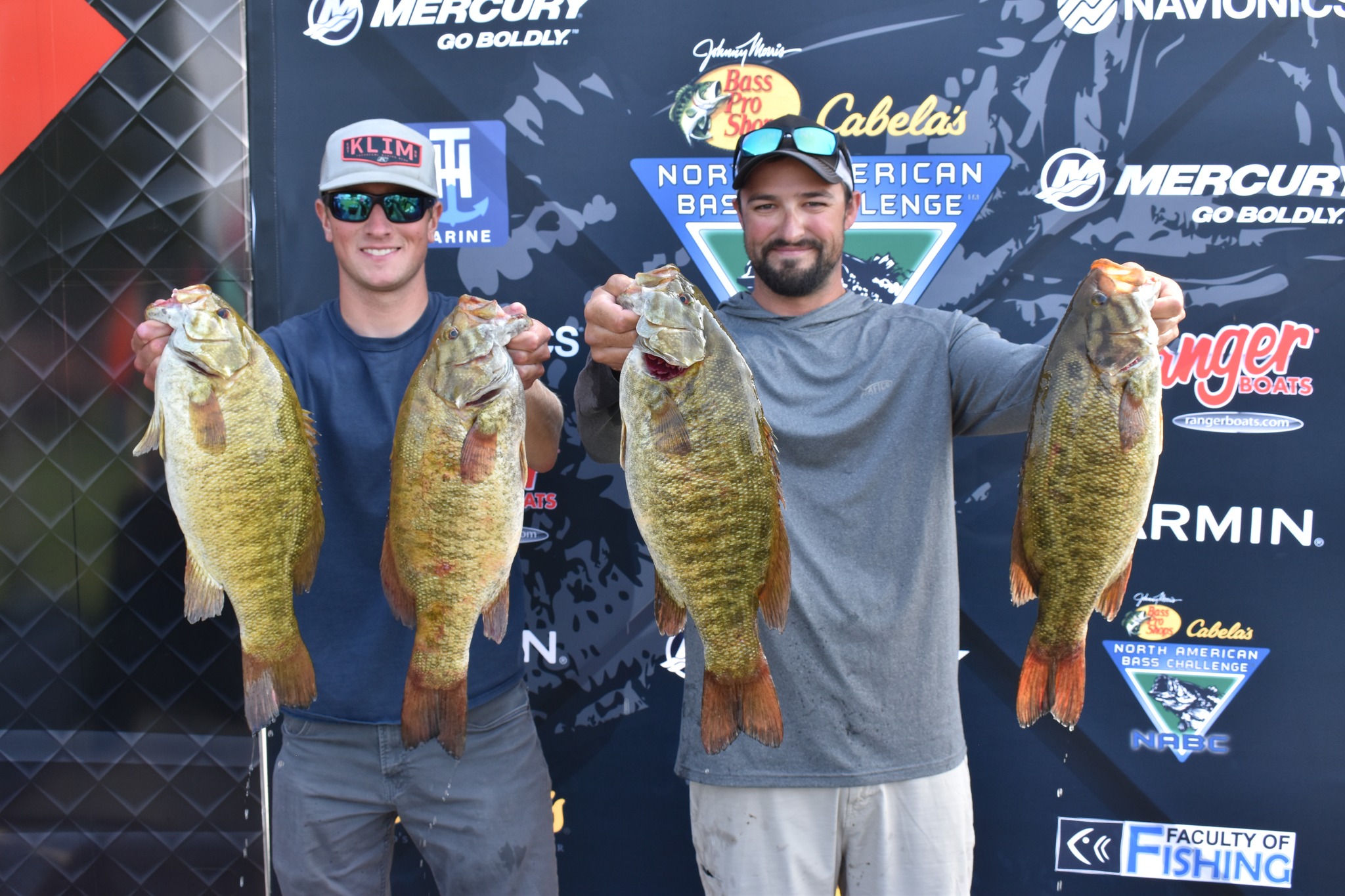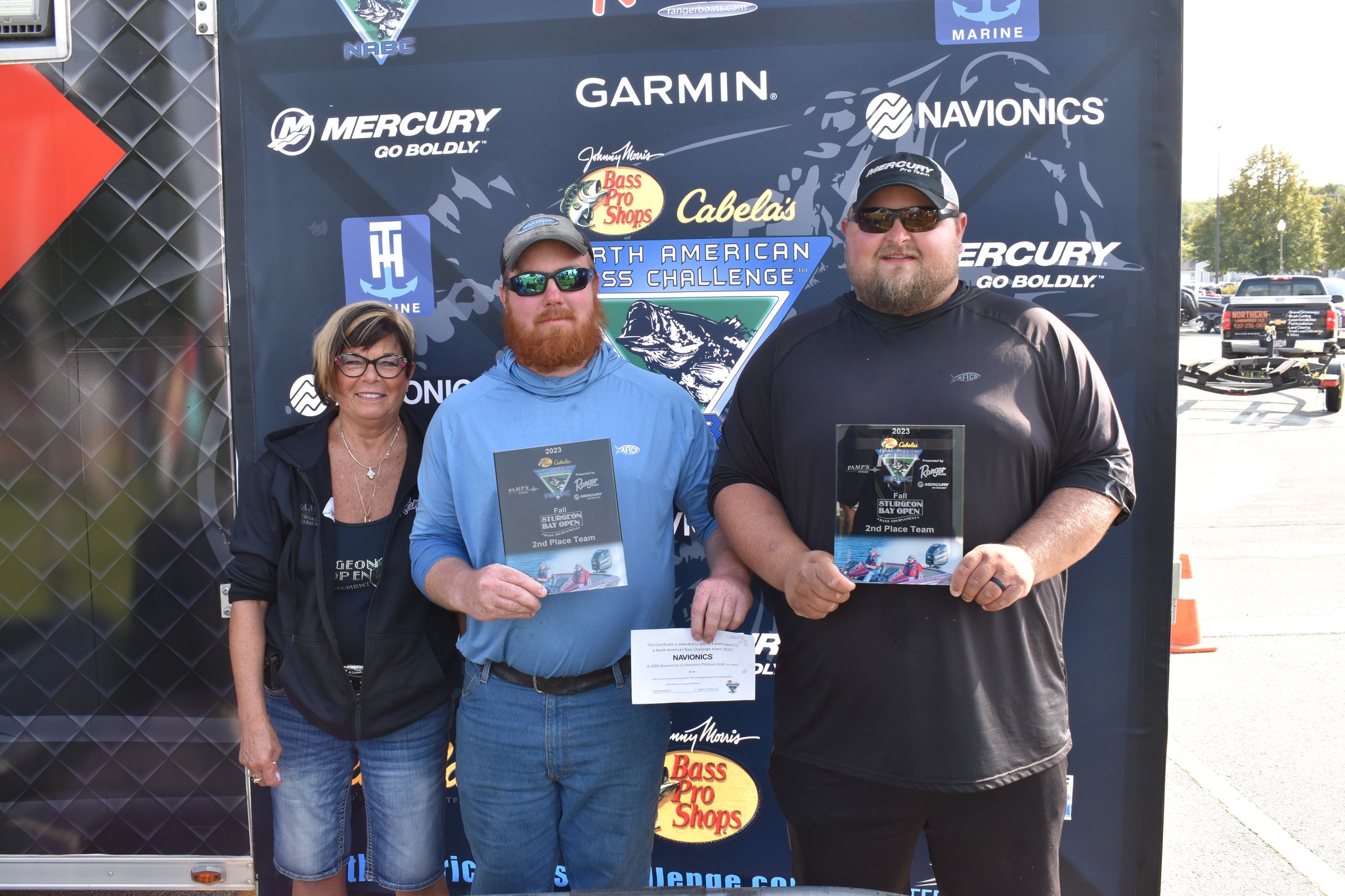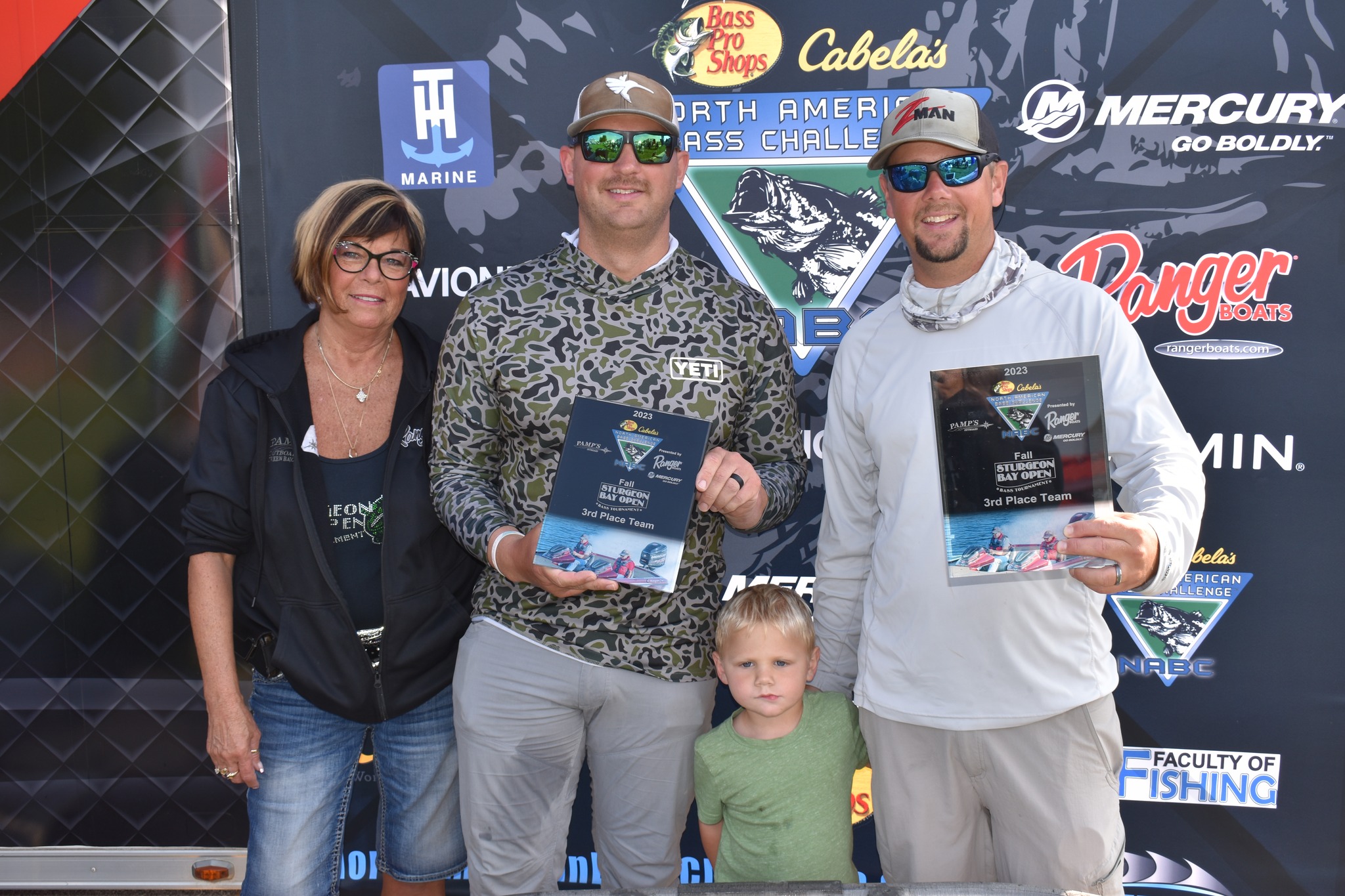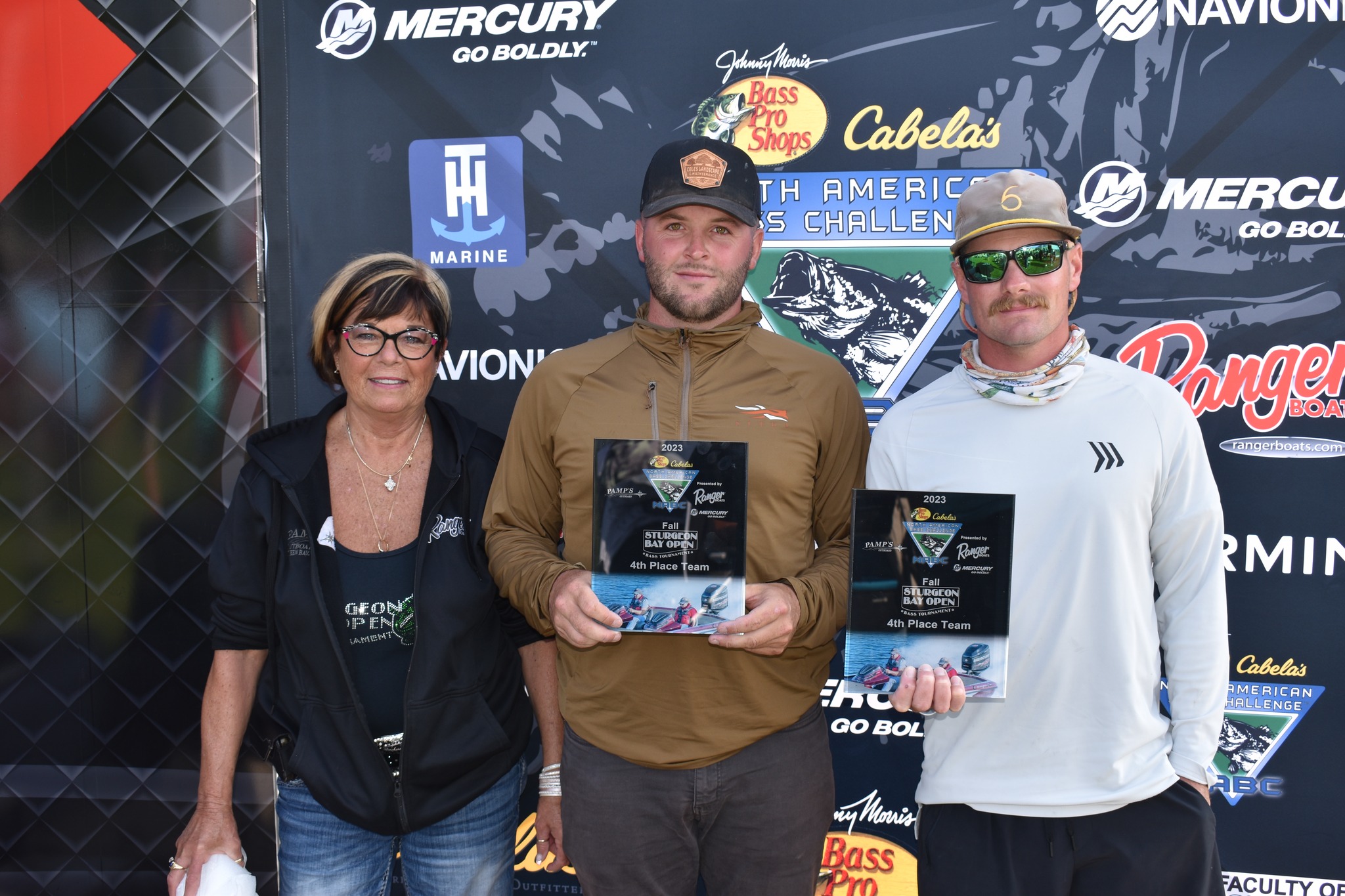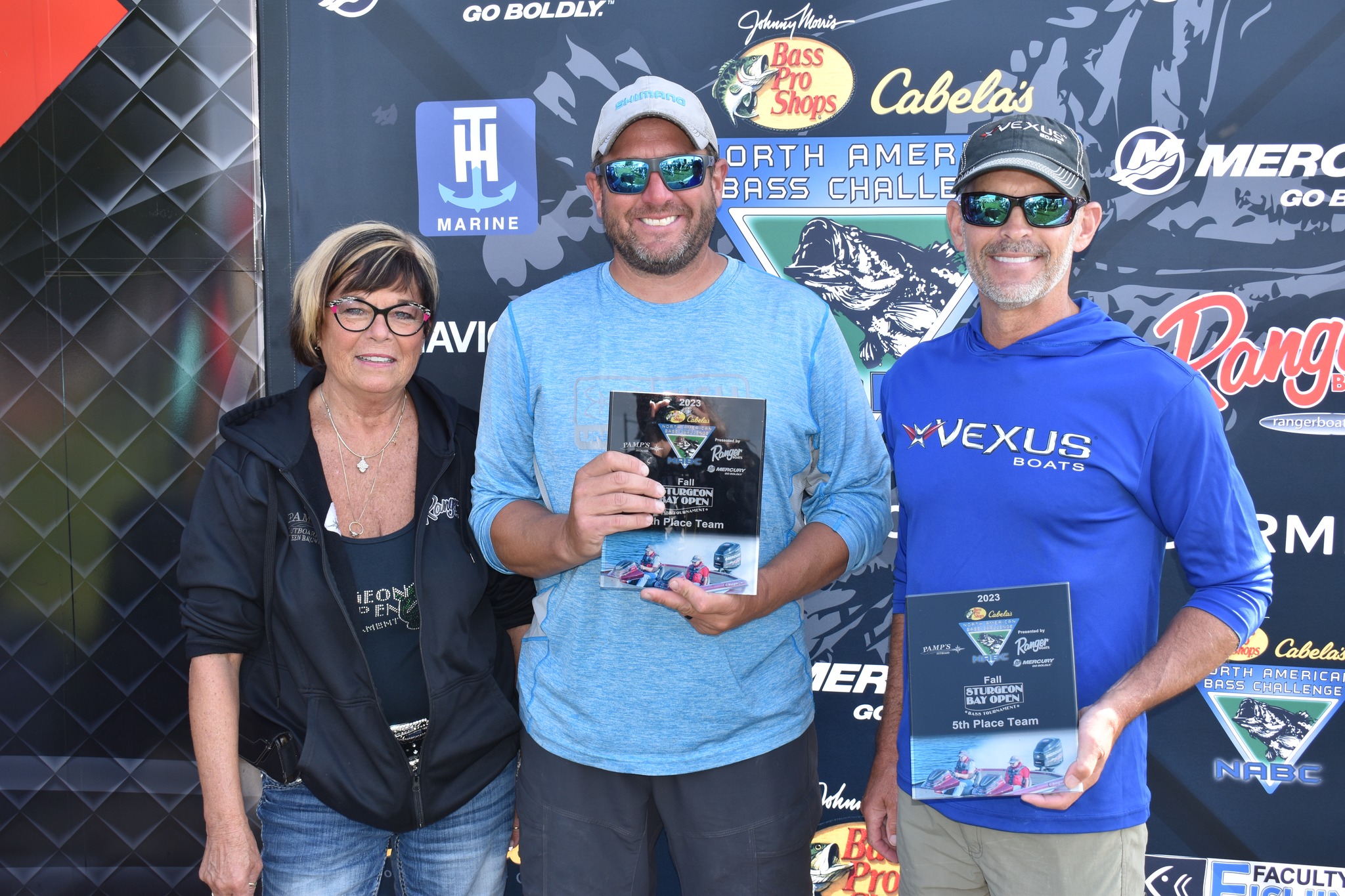 Most teams said they caught several limits and culled a good part of the day.  They were catching them anywhere from 18 to about 30 feet deep on small plastics.  They had a great day of sunshine and a light breeze and not much wave activity.
Don't forget to mark your 2024 calendar for the Spring Sturgeon Bay Open Bass Tournament.  It is usually the weekend following Mother's Day each year and is a two-day event.  Check with Pamp's Marine for all the details.
For full results from this event CLICK HERE.  To see photos CLICK HERE