North American Bass Challenge held a Big Fish event at Sturgeon Bay at Sawyer Park recently.  Anglers faced off against each other to see who could not only catch the biggest fish in each of the four, two-hour periods, but at the end of the day, who weighed the largest fish of the entire day.
The bite was tough, first thing in the morning and many of the anglers made a long run to try and find the bigger fish.  So, there were no fish brought to the scales in Period 1.  Period two was won by young Evan Gundy with a hefty 6-02 lunker.  The third period saw Ron Heim bring in a massive 6-08 smallmouth for the period win.  The last period was claimed by lady angler, Christi Ferron for her 6-02 brownie.
When the dust settled, Ron Heim won the Overall Category worth $1500 for his 6-08 bronzeback.  Adam Palazzo claimed second overall with a nice 6-05 that he weighed in Period 3.  Evan Gandy won the tie-breaker for third overall with a pretty 6-02 beast.  Congratulations to all the winners!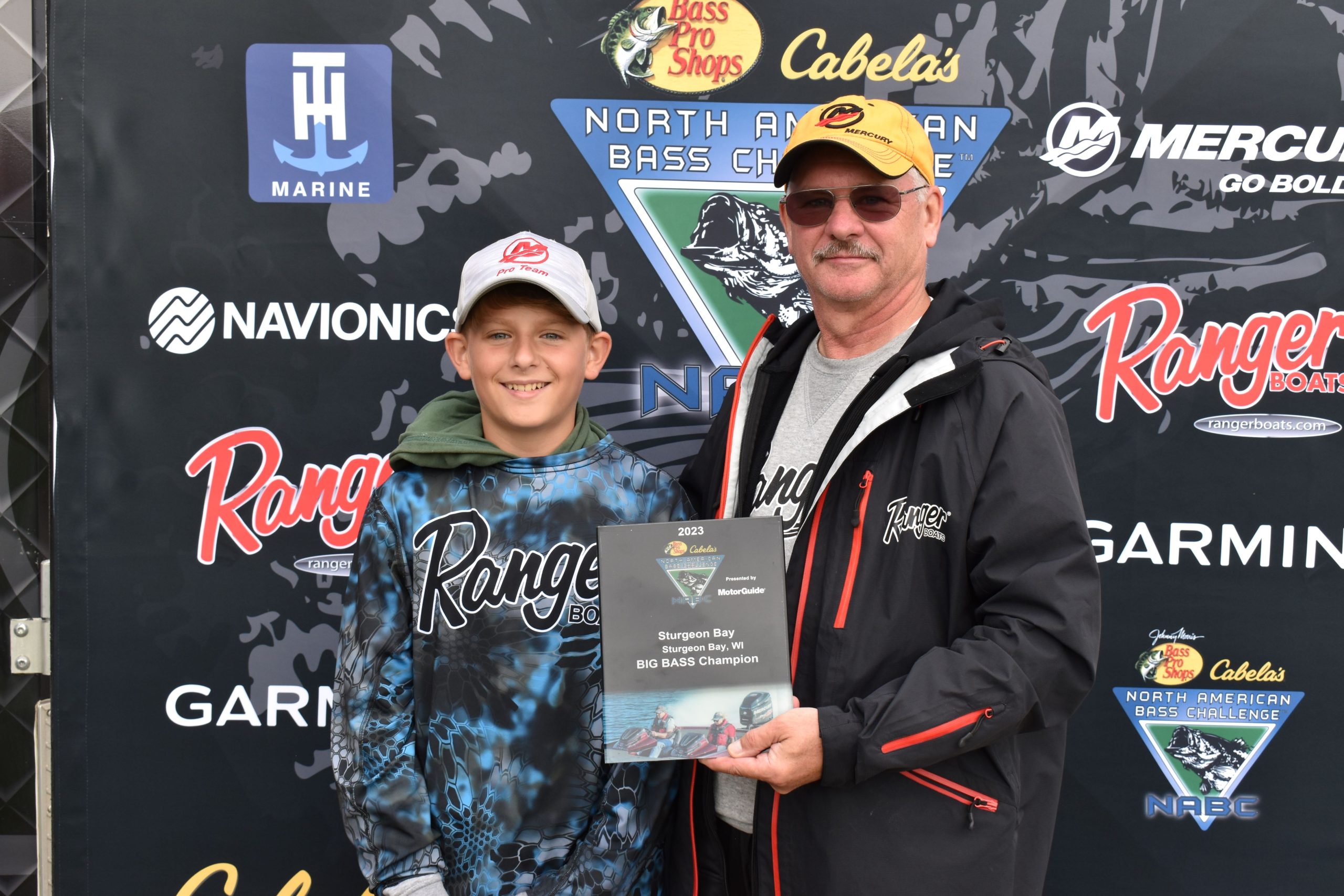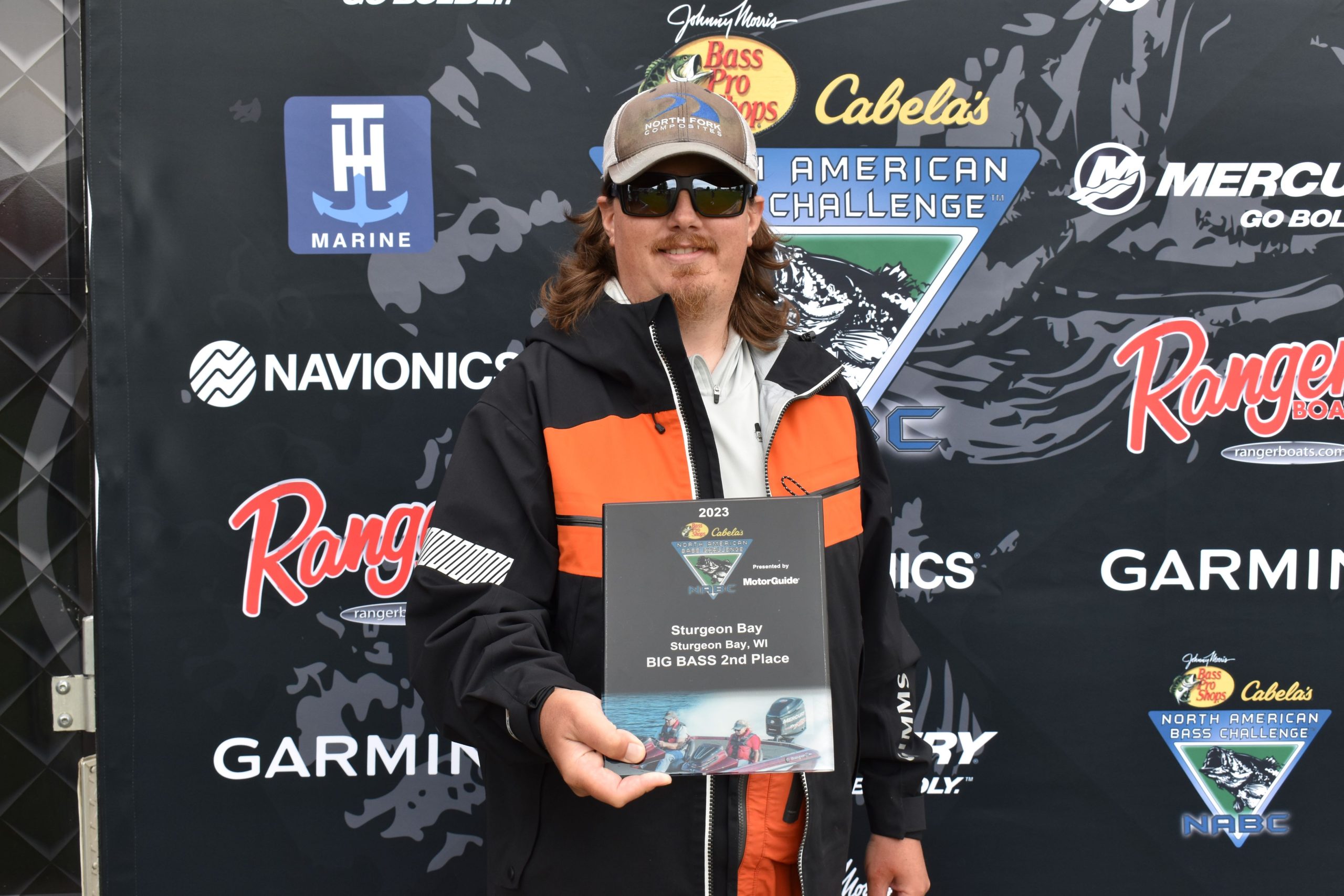 Anglers said that the rain, cloudy skies and no wind really hindered the bite.  Most anglers reported only catching a limited number of fish and the bites were few and far between.  But still most said tubes and small plastics in anywhere from 10-25 feet of water is where they were catching fish.
For full results CLICK HERE and for photos CLICK HERE