Samplawski and Castellano jump 23 spots to grab the win at the Bass Pro Shops & Cabela's NABC 33rd Annual Spring Sturgeon Bay Open Bass Tournament Presented by Ranger Boats, Mercury Marine & Pamp's Outboard.
Sturgeon Bay, Wisc. – May 23, 2023 – Planning for a two-day tournament can be tasking. The old adage is "you can't win it on the first day, but you can lose it." With changing wind directions throughout the Bass Pro Shops and Cabela's North American Bass Challenge's (NABC) 33rd Sturgeon Bay Open Bass Tournament (SBOBT) Presented by Mercury Marine, Ranger Boats & area Ranger dealer Pamp's Outboard, many of the 135 teams were left scrambling to stay on their plan. Egg Harbor anglers Spencer Samplawski and Paul Castellano knew after weighing 25-01 on day one, over five pounds behind the leaders, they were just going to go fishing, have fun on day two.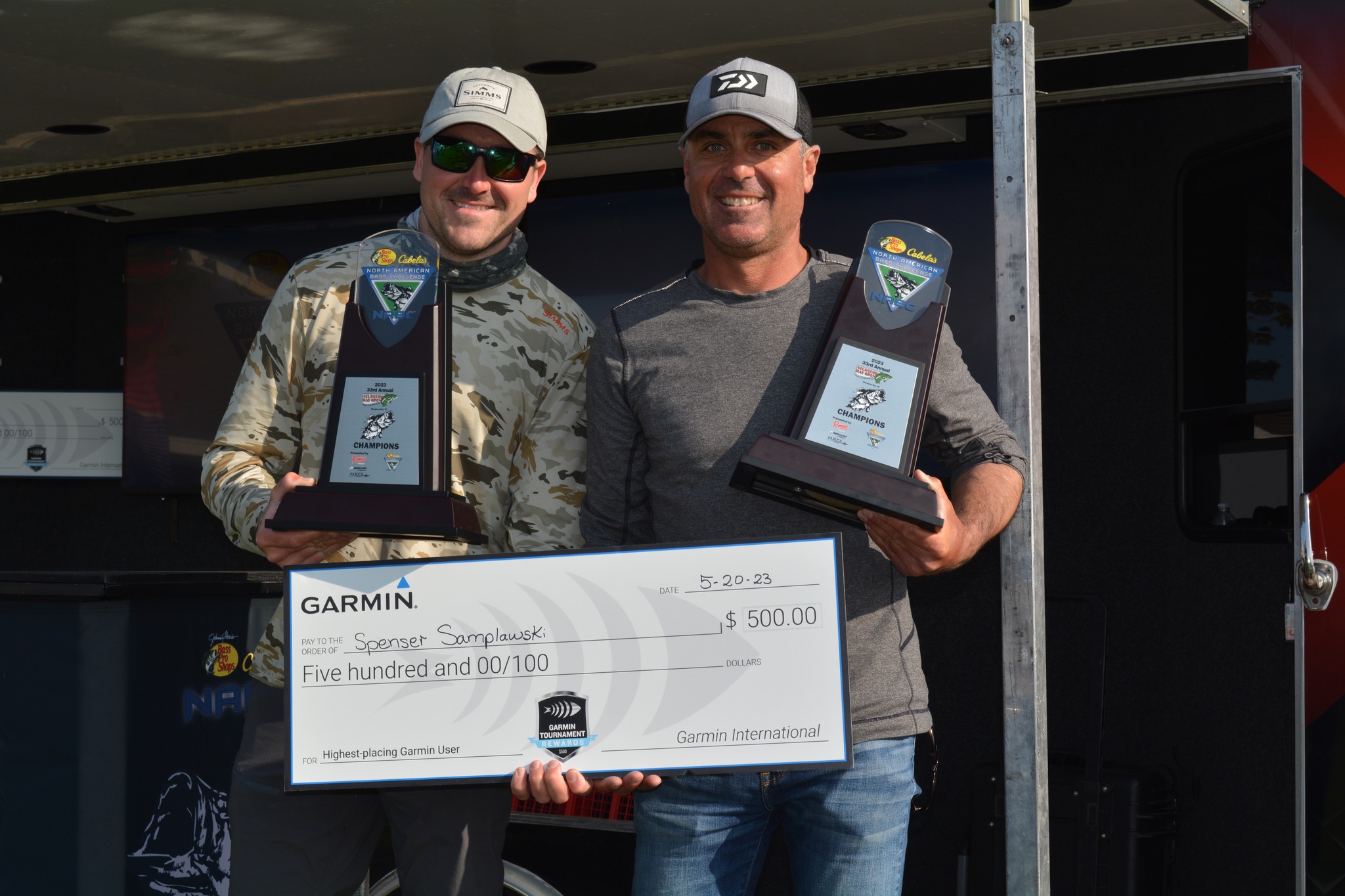 While day-two brought rough seas for the team at takeoff, they felt that the plan they had was solid and they would be happy to weigh 25 lbs. again. As the day rolled on, they began to put together a sack of smallmouth of nearly 30 lbs. and were one of the first teams to weigh in on the final day. Locking in a two-day total of 54-08 in the first 20 minutes of the weigh-in festivities, Spencer and Paul were never booted from the hot seat. Sealing the win and big bass on the final day Spencer and Paul cashed in on over $47,000 in cash and prizes, including trophies, a brand-new Ranger RT198p fitted with a Mercury 150hp Pro XS, $5,000 cash, $1,250 Big Bass Cash and the $500 Garmin Bonus.
Let's have a look at how the rest of the top five teams faired:
2nd: Cory and Chris Johnston, 53-08, $10,300 cash + Ranger Cup bonus
3rd: Mike Sokacz and Mike Dudek, 52-07, $5,200
4th: Kyle Minke and John Hoyer, 51-12, $4,100
5th: Ying Vang and Chi Thao, 51-06, $3,000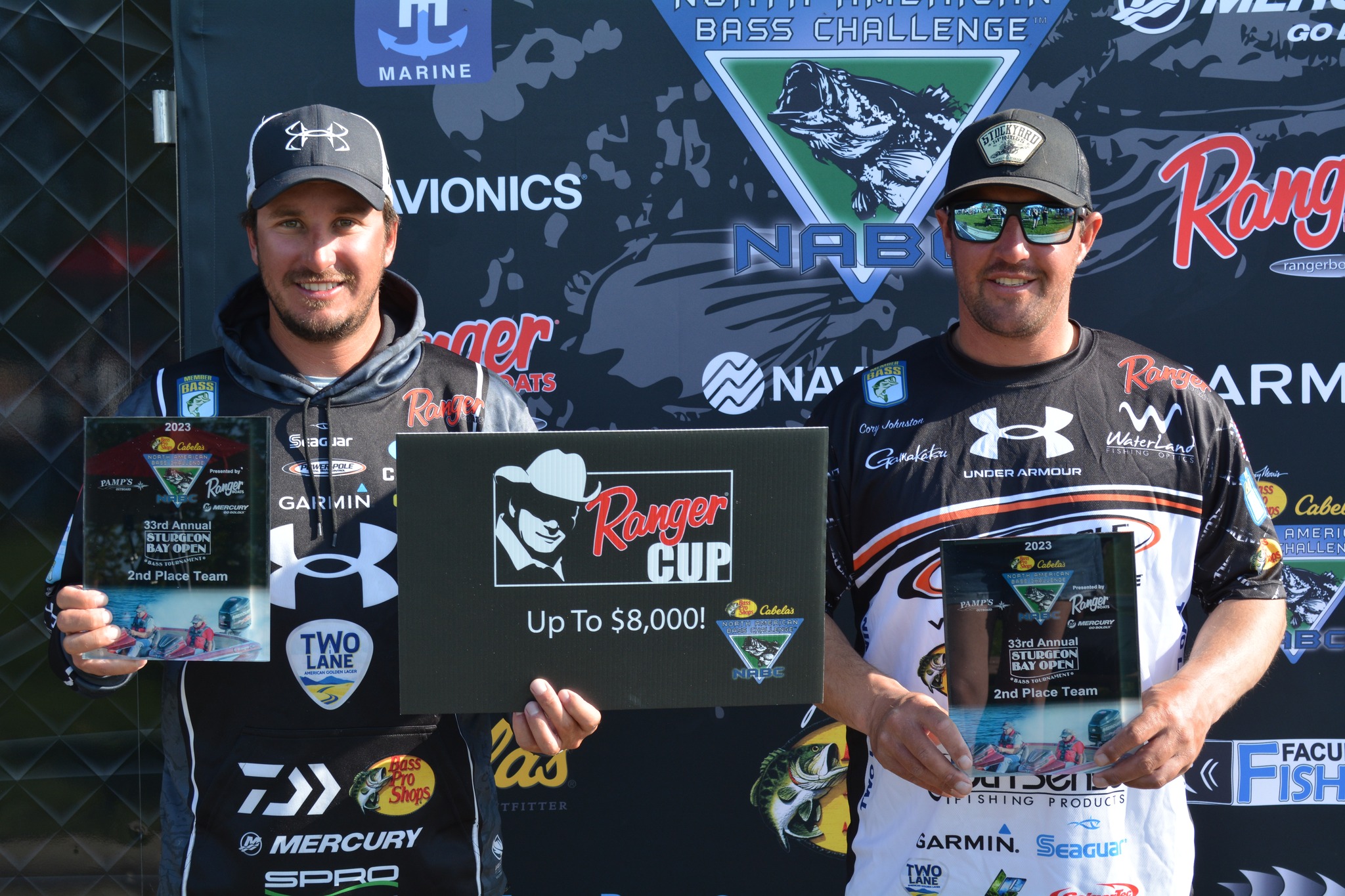 The heaviest fish of the event was caught by the team of Kyle Weston and Casey Hoffman, at 7-09.
All together the anglers at the NABC's Sturgeon Bay Open Bass Tournament caught 979 fish weighing a total of 4,045 lbs. 9 oz.
Door County fisheries conservation won too. $10 per boat from the event entries are earmarked for conservation or $1,350 and an additional $650 in cash donated by North American Bass Challenge rounded up the conservation donation to $2,000.00. The Sturgeon Bay Open Bass Tournament Committee (SBOBT), a local door county non-profit group, raises funds each year for future Door County conservation efforts with these donated funds from this event and by collecting other donations and selling caps, hats and sweatshirts. The SBOBT committee also donated money to the Luxemburg-Casco, Algoma and Sturgeon Bay High School Fishing teams and facilitated a fundraiser for the Sturgeon Bay Cooper Soccer club.
Based in Ponca City, Oklahoma, the Bass Pro Shops and Cabela's North American Bass Challenge offers something for everyone and all income levels. With the support of some of the biggest names in the tournament world. Bass Pro Shops and Cabela's, the World's Foremost Outfitter for hunting, fishing and outdoor gear, supports the NABC for the 12th year as the title sponsor. Other sponsors include: Ranger Boats, Mercury Marine, Garmin, T-H Marine, Navionics, and Faculty of Fishing.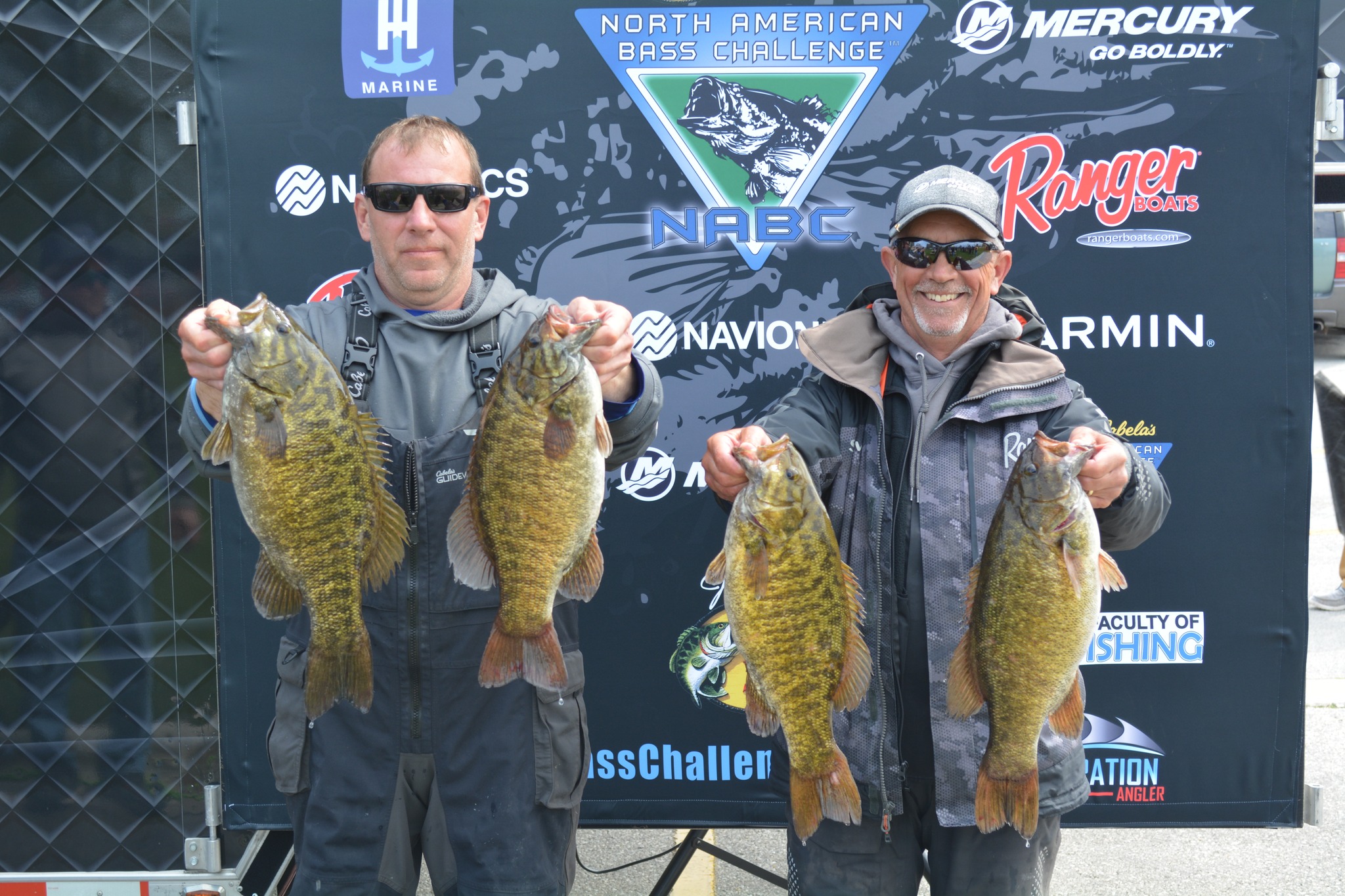 The North American Bass Challenge events provide an experience everyone can enjoy. NABC is open to anglers from all walks of life, regardless of club or sponsor affiliation. Along with stellar paybacks, a portion of each entry fee is donated to fisheries conservation and matched by the NABC and other conservation organizations up to 3-to-1 in support of bass conservation projects anywhere the North American Bass Challenge does business.
Visit northamericanbasschallenge.com, email, support@northamericanbasschallenge.com, or call (580) 765-9031.