Neu – Ehlenfeldt Take Home the Win in the 2022 Bass Pro Shops & Cabela's NABC Annual Spring Sturgeon Bay Open Bass Tournament Presented by Ranger Boats, Mercury Marine & Pamp's Outboard.
Sturgeon Bay, WI – May 17, 2022 This year's anglers that competed in the Bass Pro Shops and Cabela's North American Bass Challenge's (NABC) Spring Sturgeon Bay Open Bass Tournament (SBOBT) Presented by Mercury Marine , Ranger Boats & area Ranger dealer Pamp's Outboard were greeted with favorable conditions that allowed them to catch some big fish, and a lot of them, to bring across the stage this past weekend. All 284 of the competitors were competing for a total payout of $113,024.23 in cash and prizes. Adam Neu (Sturgeon Bay, WI) and Grant Ehlenfeldt (Osceola, WI) sorted through the numbers of giant smallmouth bass found in the waters of Green Bay, WI and were able to bring in some of the biggest smallies found in North America to secure the win with a two day total of 52-12lbs!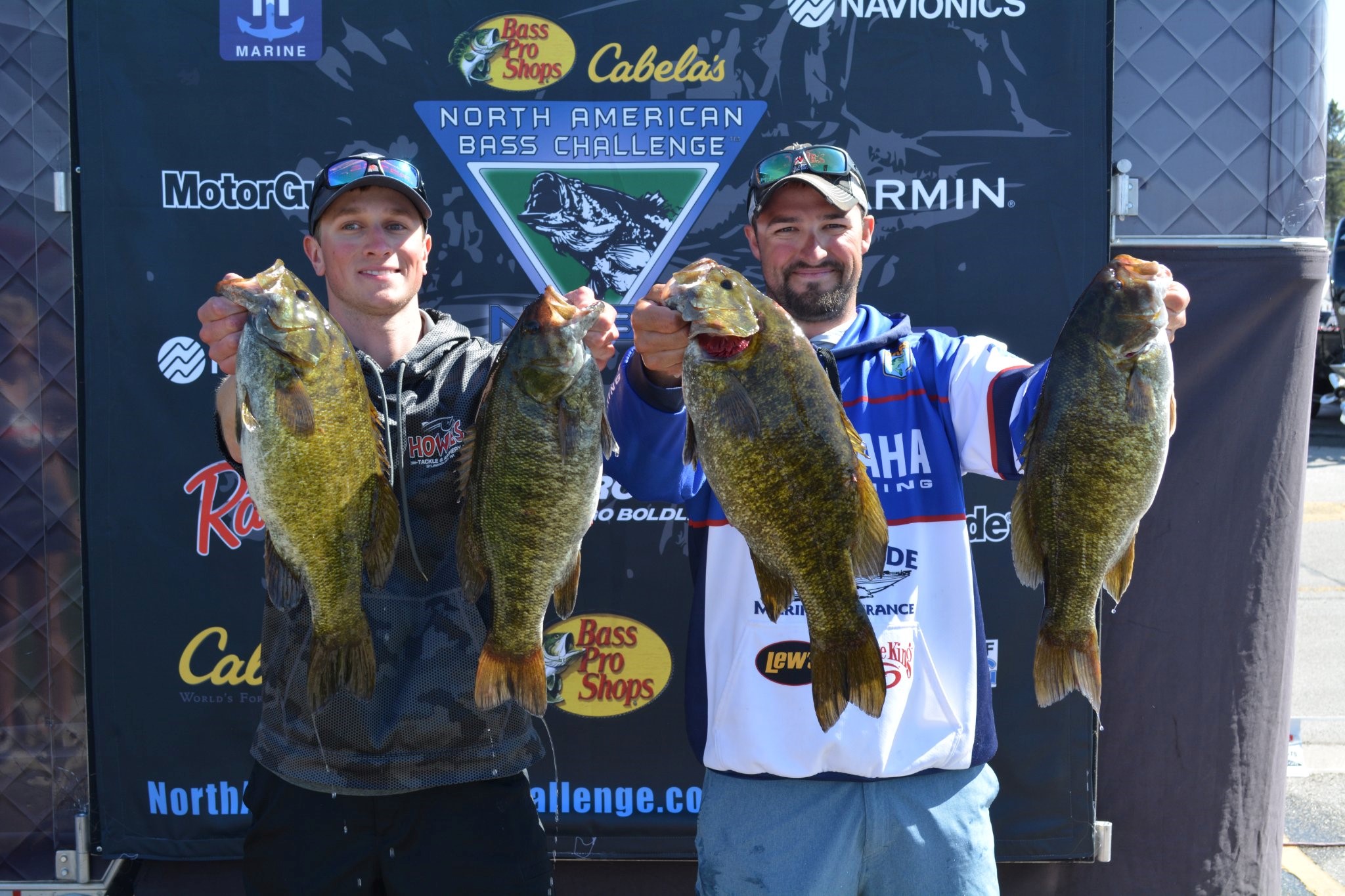 The team beat out 141 other teams in a field of very good anglers from across the country and Canada. With 9 of the top 10 teams bringing in huge two-day bags totaling over 50 lbs it was evident that they brought their "A Game" to this competition. For their hard work they were awarded with a brand-new Ranger RT198p bass boat from Pamp's Outboard, powered by a 150hp Mercury Pro XS and $5,000 cash along with Champions Trophies.
On top of taking the 1st place prize and cash, the team also took home the $500 Garmin bonus, awarded to the highest qualifying team with Garmin Marine electronics installed in their boat. More and more anglers are showing up and winning at events across the country with the aid of some of the best technology in the fishing electronics industry offered by Garmin.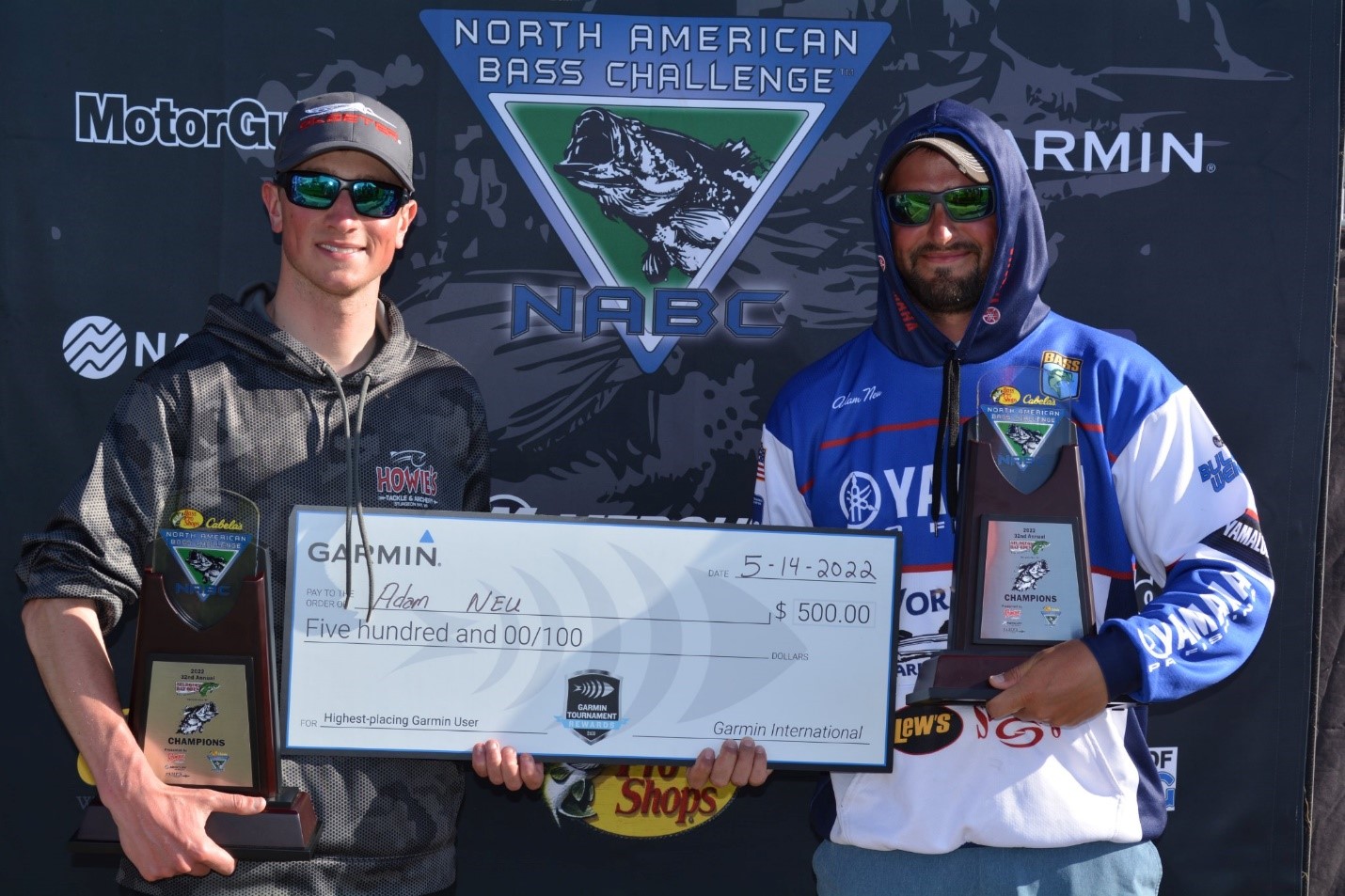 All together Adam and Grant took home nearly $42,000 in cash and prizes! Let's have a look at how the rest of the top five teams faired:
2nd: Jody Robillard and Chad Delfosse, 52-01, $12,500.00 including $10,500 cash and Motorguide Trolling Motor
3rd: Korey Sprengel and Chase Parsons, 51-15, $6,000 cash
4th: Jeremy Fuller and Tom Willkins, 51-13, $4,200 cash
5th: Donald and Jeramie Hewkin, 50-12, $3,050 cash.
The heaviest fish of the event was caught by the team of Alex Gorske and Brandt Rowland, a 7-12 lbs giant smallmouth bass!
All together the anglers at the NABC's Spring Sturgeon Bay Open Bass Tournament caught 1,182 fish weighing a total of 5,027 lbs. 6 oz.
Door County fisheries conservation won too. $10 per boat from the event entries are earmarked for conservation or $1,410 and an additional $590 in cash donated by North American Bass Challenge Circuit rounded up the conservation donation to $2,000.00. The Sturgeon Bay Open Bass Tournament Committee(SBOBT), a local door county non-profit group, raises funds each year for future Door county conservation efforts with these donated funds from this event and by collecting other donations and selling caps, hats and sweatshirts. The SBOBT volunteers and staff were excited to see a huge turnout for this annual spring event that landed on two beautiful Wisconsin spring days.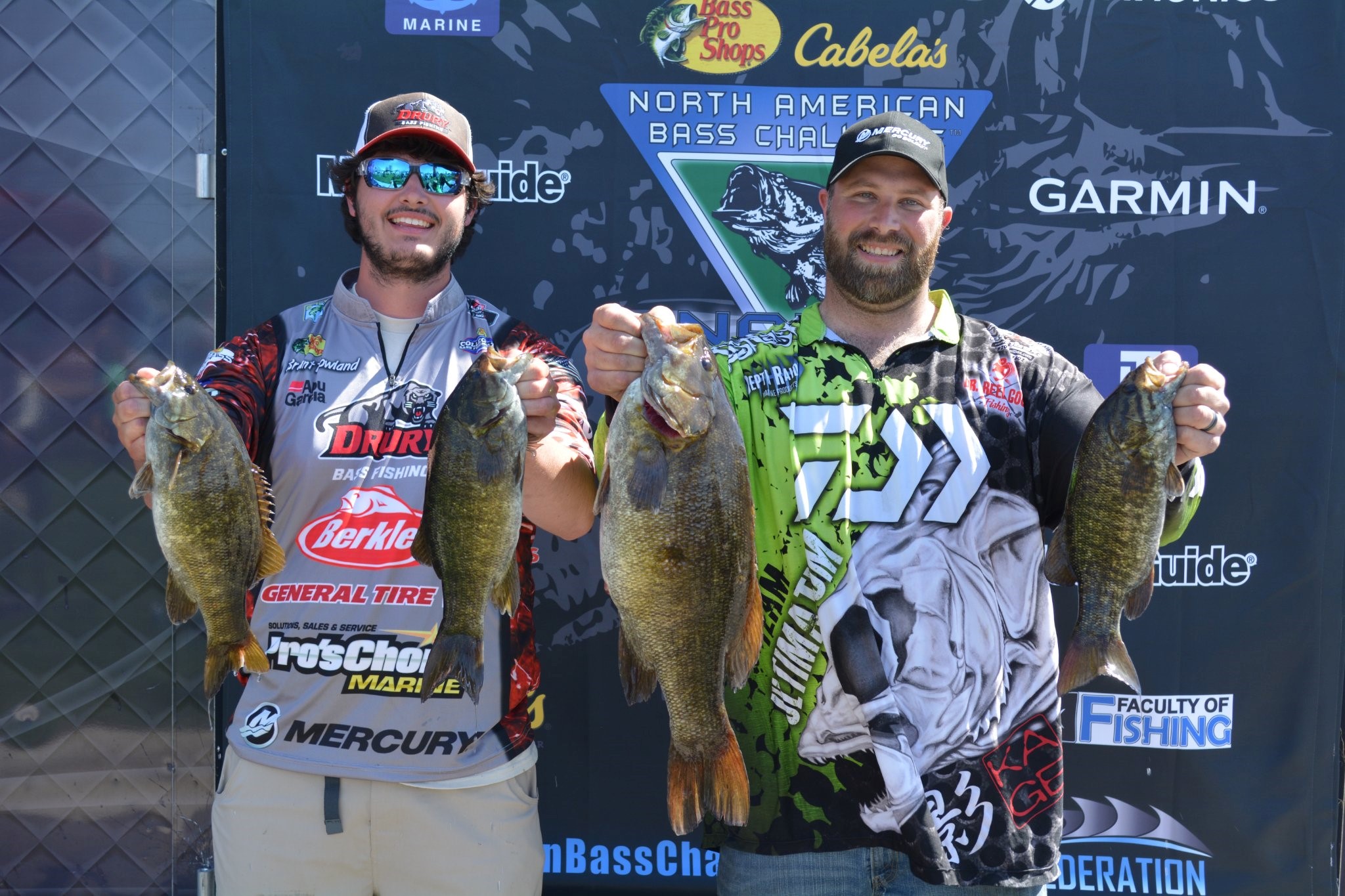 Based in Ponca City, Oklahoma, the Bass Pro Shops and Cabela's North American Bass Challenge offers something for everyone and all income levels. With the support of some of the biggest names in the tournament world. Bass Pro Shops and Cabela's, the World's Foremost Outfitter for hunting, fishing and outdoor gear, supports the NABC for the 12th year as the title sponsor. Other sponsors include: Ranger Boats, Mercury Marine, Motor Guide, Garmin, T-H Marine, Navionics, and Faculty of Fishing.
The North American Bass Challenge events provide an experience everyone can enjoy. NABC is open to anglers from all walks of life, regardless of club or sponsor affiliation. Along with stellar paybacks, a portion of each entry fee is donated to fisheries conservation and matched by the NABC and other conservation organizations up to 3-to-1 in support of bass conservation projects anywhere the North American Bass Challenge does business.
Visit northamericanbasschallenge.com, email, support@northamericanbasschallenge.com, or call (580) 765-9031.