Fishing was tough, to say the least on Lake Cumberland April 17-18 as the 1st annual Heart of Lake Cumberland Big Fish event was held there.  Hosted by the Montecillo/Wayne County Tourism and Presented by Garmin anglers worked hard to come up with fish to weigh in.  In fact, so tough that in the first 2-hour weigh-in session on the first day only 3 fish were weighed and the event paid 5 places each session!
But it was also in those 3 fish weighed in the very first session that the winning fish was weighed.  Gregory Horn caught a smallmouth that he thought was maybe 4 pounds about 5 minutes after the opening cast on Saturday morning.  The fish hit about 7:05 or 7:10  that morning he said "We had just got started." Horn said. A white crankbait caught Horn's eye on Friday night as he stopped at the store, apparently it also caught the smallmouths eye!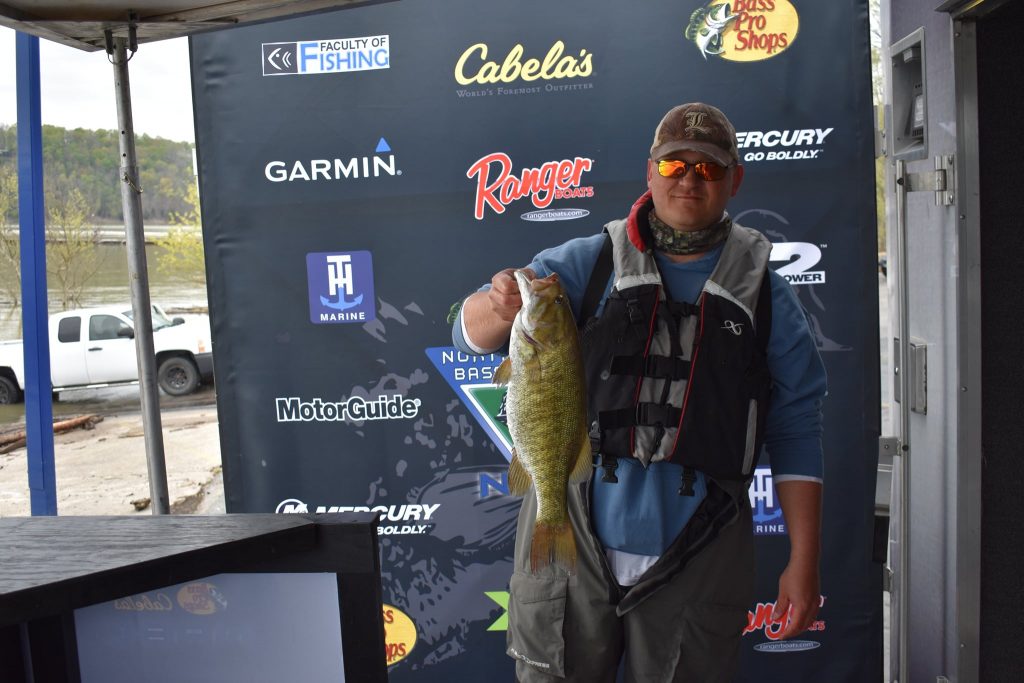 The fist weighed in at 4-05 pounds and seven  2 hour weigh-in sessions and a full day later on Sunday afternoon it was still the biggest fish weighed in all weekend earning Horn the top prize of $10,500.00 cash.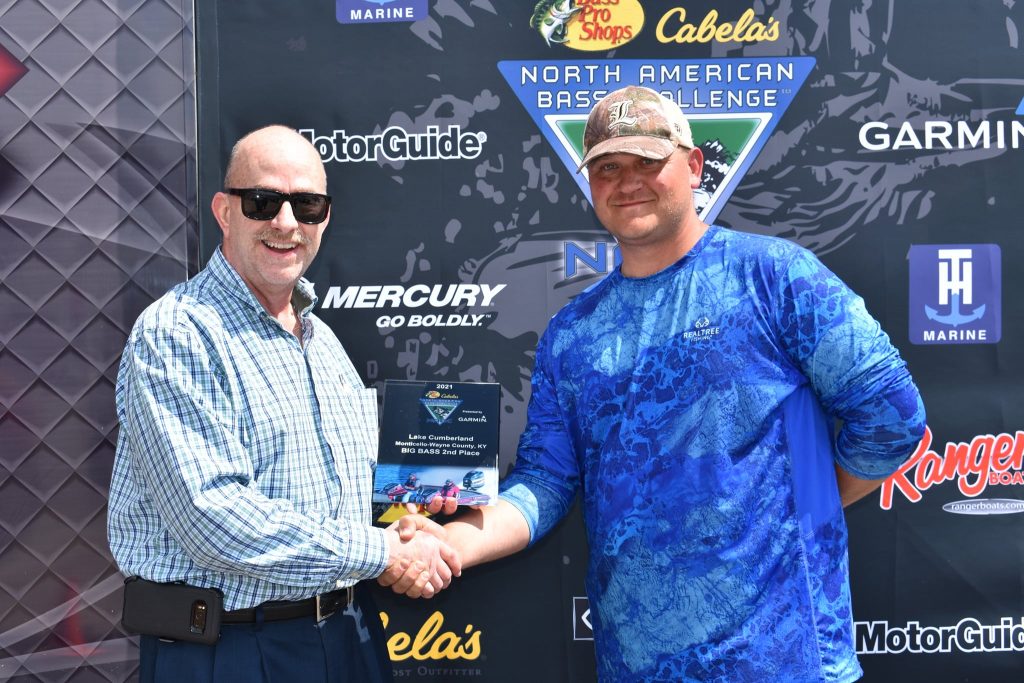 Anthony Reynolds finished second overall winning a $3,149.99 prize package including $1,550.00 in cash plus a Motorguide Trolling motor with a 4-04  bass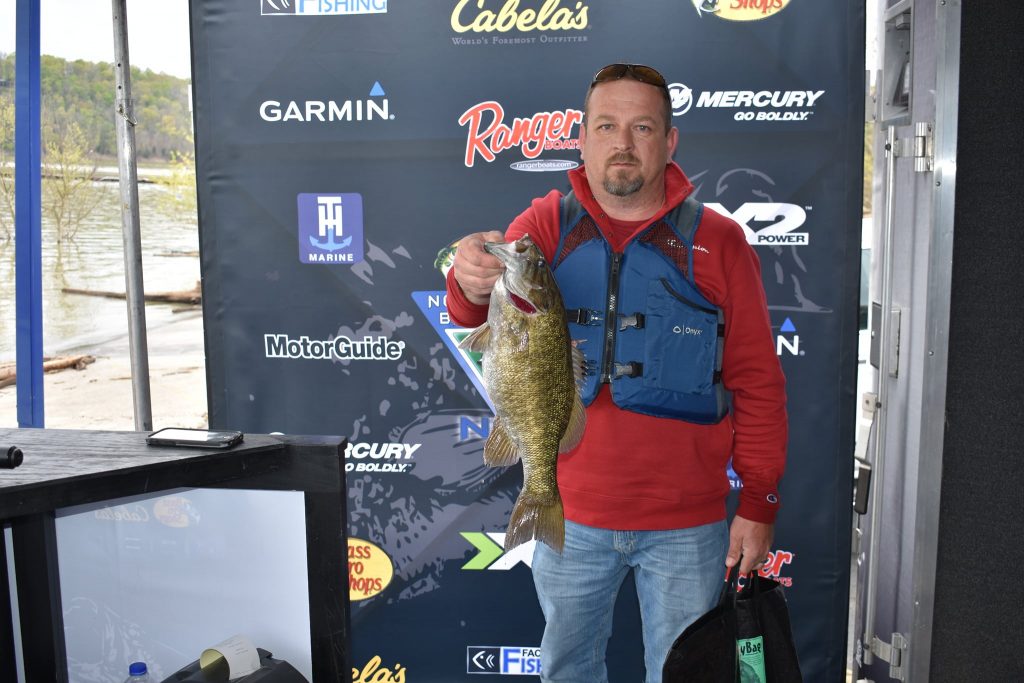 Nick Price locked down the 3rd overall big fish prize worth $1,000.00 including $1000 cash plus a Bass Pro Shops and Cabela's $50 gift card and a $50 TH Marine Prize by weighing in a 4.03-ounce bass.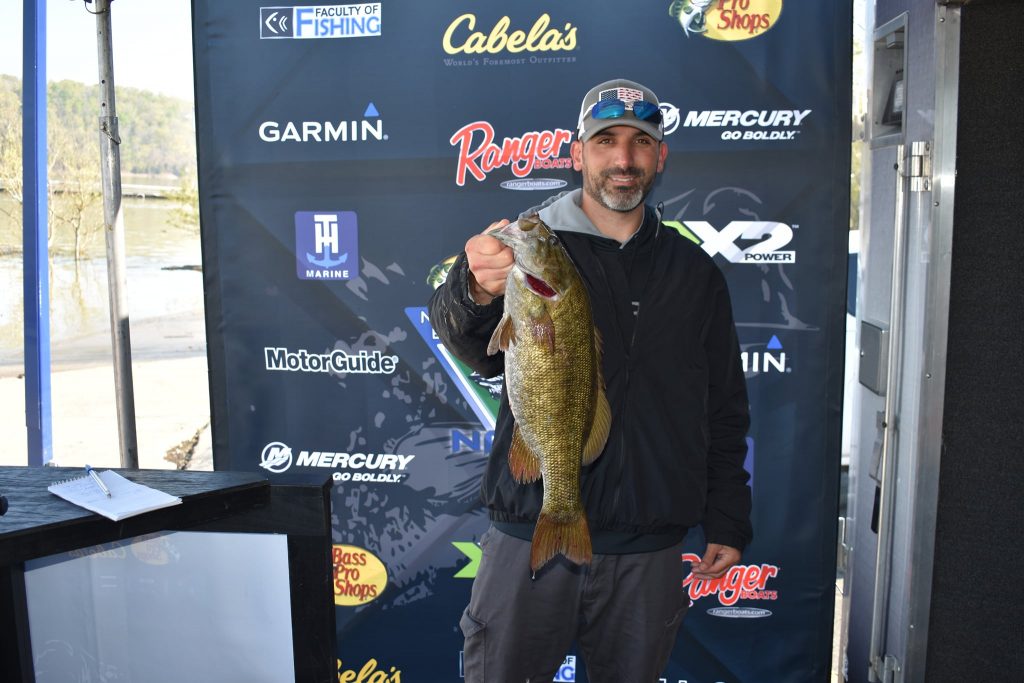 Up to $7,000 in Ranger Cup bonus money was up for grabs as was a $500 Garmin bonus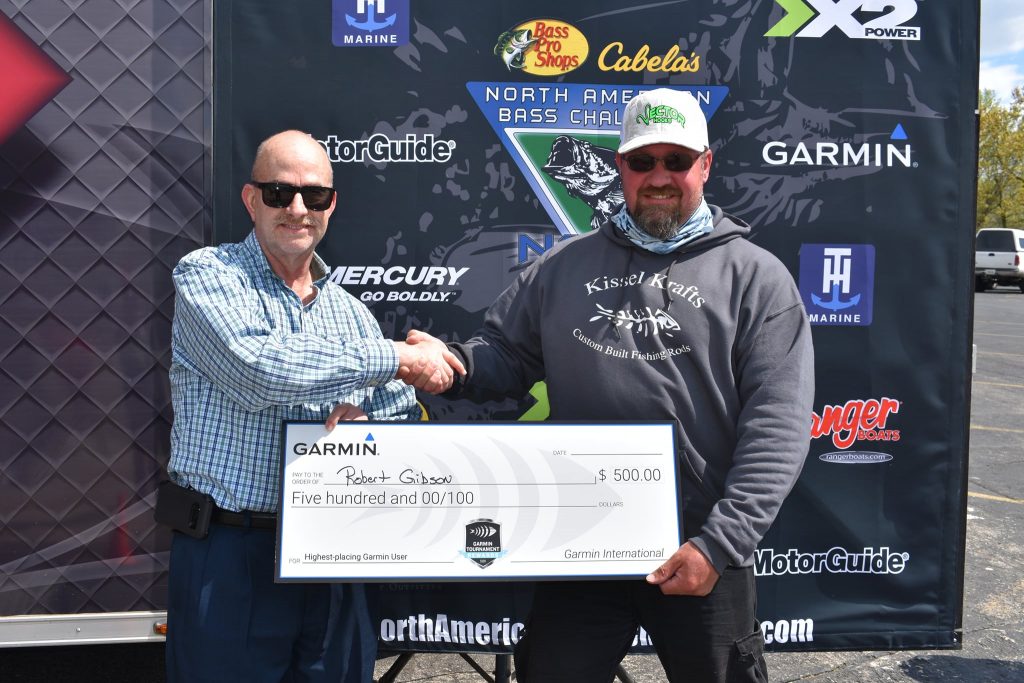 Overall 43 paid places were offered in 8 – 2 hour weigh-in session (4 each day) each session paid $600, $300, $200, $150, and $125 for the top 5 and first out of the money was awarded a $50 Bass Pro Shops / Cabelas Gift card if they had signed up as an NABC member.
In total over $34,000 was up for grabs at this event which was over %200 payback on entries.