It is coming up, sign up today!! April 17-18 on Lake Cumberland, KY.
First place overall big fish Guaranteed at least 10 grand! (min.)
Multiple places paid cash and prizes each two-hour session based on entires.
Up to $7,000 in Ranger Cup bonus $$
Free BBQ for all, drawings, prizes, and MORE!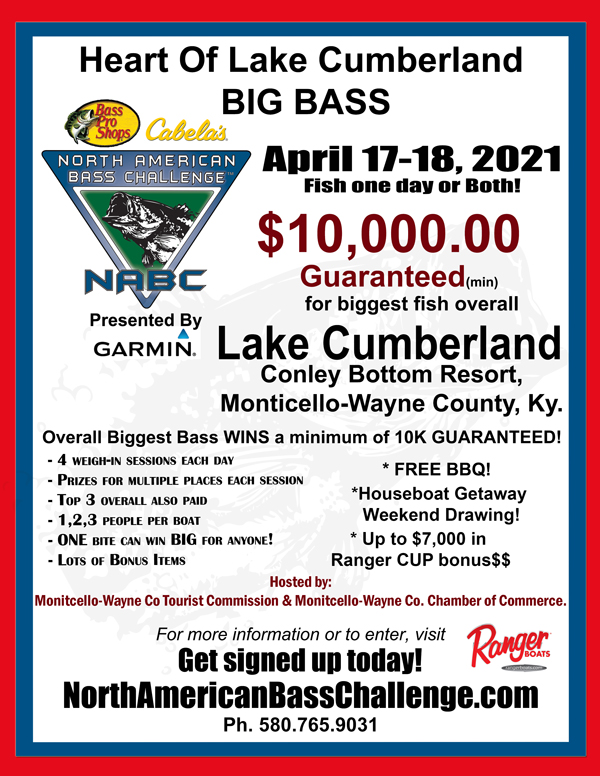 Check out the rules, FAQ, and entry info, and then sign up today right on this website!