Ponca City, Okla. January 21, 2020 – Did you ever want to win a new Ranger boat complete with Mercury Outboard or maybe a big prize check? Well, here is your chance to accept the challenge! Anchored by a Team bass fishing staple, the 30th annual Sturgeon Bay Open Bass Tournament, the Bass Pro Shops and Cabela's North American Bass Challenge has also scheduled some "Big Bass" events! Anyone can catch the right fish and win BIG!
The reputation of Sturgeon Bay as a bass fishing powerhouse is uncontested, the top prize at the spring Sturgeon Bay Open Bass Team Tournament event will once again be a new Ranger fiberglass boat powered by Mercury. With a 200-teams limit at this annual event, registration is open now.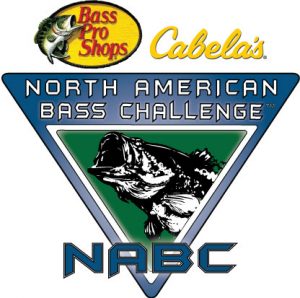 Mosquito Lake in Cortland, OH is well known regionally for fishing events. There are events on Mosquito Lake every weekend of the open water season. Anglers will have ample opportunity test their mettle come Aug 1st with the first "Big Bass" event on 2020 North American Bass Challenge schedule. More events are being added!
"Our team designed this format so that any type of event fits under the new North American Bass Challenge flag, that is the strength of it." Stated Robert Cartlidge, NABC owner. "Premier team events like the Sturgeon Bay Open, Big Fish events where one bite can win BIG. All of them professionally managed and focused on fun. They are not about being the next "Pro" they are designed around annual events, with stellar paybacks, big prizes, and the camaraderie and friendly competition against the fish and our friends that drives us all. Every angler wants to WIN, NABC gives any angler a chance to win."
North American Bass Challenge (NABC) falls under the Federation Angler group of fishing companies with nearly 40 years of industry expertise. The Federation Angler team developed the concept of the North American Bass Challenge to give anglers a place to test their competitive nature, provide anglers with large, standalone premier events of different types and formats and a place to win. Some challenge events are long established, others brand-new but all with the opportunity to fish with family and friends. NABC provides the anglers choices and lets them choose what THEY want to fish, with stellar payouts, NO circuit to travel, NO points to track, just have FUN and WIN BIG!
The full event schedule is as follows: (full details\register on website at northamericanbasschallenge.com)
Based in Ponca City, Oklahoma, the Bass Pro Shops and Cabela's North American Bass Challenge offers something for everyone and all income levels. With the support of some of the biggest names in the tournament world. Bass Pro Shops and Cabela's, the World's Foremost Outfitter for hunting, fishing and outdoor gear, supports the NABC for the tenth year as the title sponsor. Other sponsors include: Ranger Boats, Mercury Marine, Motor Guide, Garmin, T-H Marine, Simms, Strike King, Lew's and Faculty of Fishing. The all new North American Bass Challenge events will provide an experience everyone can enjoy. NABC is open to anglers from all walks of life, regardless of club or sponsor affiliation. Along with stellar paybacks, a portion of each entry fee is donated to fisheries conservation and matched by the NABC and other conservation organizations up to 3-to-1 in support of bass conservation projects anywhere the North American Bass Challenge does business.
For complete details, and registration visit northamericanbasschallenge.com, email, support@northamericanbasschallenge.com, or call (580) 765-9031.
###